A BIG List of Instructional Strategies for Teachers
I've decided to create an instructional strategies list for teachers.  There are plenty of teaching textbooks meant to provide instructional strategies for teachers. There are also huge lists of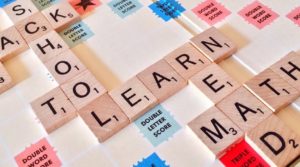 definitions available. This site strives to be more. I am updating this page regularly to keep it a constantly growing resource for teachers, homeschooling parents, student teachers, and anyone else with an interest in teaching children. (Doing this helps me to keep my own teaching skills sharp.) It can be hard keeping up with the latest trends in teaching. (Full disclosure… I will sometimes include links to recommended items for teaching this generation of learners.  If you decide to buy one of those items through my link, I could make a small commission.) For example, if you teach science at just about any level, your students would probably LOVE having this item in your classroom.
Brinsea Mini Advance Hatching Egg IncubatorSee this on Amazon
The list below is a curated collection of links to resources, informative videos, and basic pedagogical definitions that I've spent weeks (so far) putting together. Much of what you find here can be put to use in your classroom immediately. All I ask is that you please share it with other educators (use the social buttons above or link to this page if you have a teaching website or page of your own). The comments section at the bottom is the perfect place to share your own tips and expertise with other teachers around the world! Thanks, and please share!
The Big List
I wanted to include an infographic about Marzano's 9 instructional strategies for teachers.  Why?  Because some people think that this short list is all there is when it comes to planning instruction, and that's what they're looking for right now.  Here's his list, but I invite you to keep on reading after you check it out.  There is SOOO much more here, and it is all meant to help teachers and students to achieve new levels of success!

Find more education infographics on e-Learning Infographics
A Resource for Teachers
I want this site to be one of the best online resources for teachers.  As a teacher, becoming familiar with a variety of techniques for teaching is essential if you want to keep students interested in their own education and actively learning in your class. These strategies and methods of teaching are the tools of your trade. Taking the time to learn about them will help both you and your students. In addition, adding some variety to your teaching is a great way to prevent yourself from burning out.
Establishing and Breaking Routines
Routine is nice up to a point, but there is a very real danger of falling victim to a creeping complacency that can lead to boredom and disinterest for both teacher and student. Don't let that happen! Above, you will find a list of instructional strategies for teaching that can give a new spark to your teaching style. Feel free to print it out and then check off different strategies as you use them. As this site grows, more strategies, definitions (help with all of the academic jargon) and specific methods used by teachers will become available. Even without step by step instructions though, just looking through this list of ideas should help to get you out of any teaching rut you may have fallen into over your years of teaching. You'll no doubt notice that I like to write in bullet points. What can I say? That's just my style and I never intended to create another purely academic site.
New Ideas for Teaching
If you are a new teacher with at least nine weeks of classroom experience, you have no doubt learned by now that there are a lot of different ideas and teaching strategies that trickle down from the powers above you.  You will often be introduced to these ideas during a half day in-service presentation, and then be expected to implement them in your classroom based on a plastic 3 ring binder filled with Xeroxed copies that someone brought back to your district from yet another in-service meeting that was held specifically for administrators.  (Wouldn't you love to speak at one of those meetings one day?)  These binders, and the often confusing instructions they contain, can sometimes induce spontaneous panic attacks in teachers.  Another purpose of this site is to make these surprise packages a little bit less scary and to help us all to become the best teachers that we can be.
Becoming a Better Teacher
Do you remember your time in school? I remember a lot of fun moments and a lot of time spent playing with other kids during recess. In my later years in school, I remember a lot of the time spent between classes as I talked with friends, but in the learning environment, I remember only the moments when our teacher went above and beyond to teach us. Day to day activities certainly are the back bone of good teaching but without any special application, many of these lessons were not striking or memorable to me.  Now, as a teacher, I sometimes reflect on my own experiences as a student and try to adjust my teaching so that it becomes more "sticky" for my students.  I also sometimes consider my own teaching methods when I'm sitting in an interminable  in-service presentation.  As I sit listening to one person after another reading from PowerPoint slides, I always vow silently to myself that I'll never do anything like that to a classroom full of students again.
What are These Strategies for Instruction?
Make up as many names and acronyms as you like, but instructional strategies are really just the methods you use to teach your students.  Teachers have been looking for the best ways to get their message across for years.  They try things, see if they work, and adjust when necessary.
Don't Get Buried in Academic Jargon
The field of education has quite a bit of jargon.  Most of the teachers I know are very busy teaching a classroom full of students.  There is a chance that they missed the latest article on the best practices in education.  They're too busy grading papers, preparing lessons, filling out weekly progress reports, and dealing with actual student issues.  The teachers who taught me used many of the same methods that are presented on this, and similar, sites.  They just didn't have as many fancy names for what they did.  That is part of the reason why I decided to start this site.  I believe that keeping things as simple as possible is a good idea.  This page gives very brief summaries of some of today's popular teaching methods.  Some will look very familiar to veteran teachers, and you may even know them by some other name.  I hope that these teachers will chime in with comments to share what they have learned through their years of experience.  There really isn't that much new stuff under the sun, but knowing when and how to use various strategies is something that comes with experience.  Newer teachers will find ideas to help them with "real life" situations that they cannot prepare you for in college.  Basically, I hope this site will present effective strategies for teaching that might help all of us to become the best teachers we can possibly be.
Becoming an Effective Teacher for Your Students
It takes a special person to really make a lasting impression on kids, but it's not impossible. If you want to make a lesson effective, it takes a bit of planning and preparation and a wide variety of teaching approaches for the classroom.  I hope that this site will introduce you to some effective teaching methods.  Implementing them isn't all that hard either, if you plan them out in advance, and in most cases its worth implementing a few strategies at a time so that kids that learn in different ways all have a chance to really connect to the material (differentiation). For me I always did learn best when implementation was involved. When we read books I really enjoyed projects where we would take the material in the book and create something tangible to demonstrate our comprehension of the material. I remember making a picture depicting the entire storyline of James and the Giant Peach once when I was nine or ten. Not only did I read the book, but my drawing was a simple way for me to demonstrate my understanding of the story and share it with other students around me.
Practical Application and Differentiating Instruction
In my math classes I always responded better to practical application. It wasn't enough for me to learn what sign and cosign was, I needed to understand how these functions were applicable to the real world. As teachers, we are tasked with connecting with lots of different kids in lots of different classes. Not all kids respond the way I did to hands on application, and not all kids learn the same way either. It can be difficult to really reach everyone, but by incorporating a variety of delivery strategies into your repertoire it becomes easier to reach more kids in a meaningful way.
Different Strokes for Different Folks
Group work is an area that lots of people including children connect with. Although it's not particularly helpful for every kid, there are those that thrive on it. Independent study is another technique that is beneficial to some kids while not as great for others. By identifying the students in your classes that seem to do well with one method over another, it becomes easy to start building your curriculum around all forms of teaching and learning. Some types of teaching strategies may include things as simple as introducing books on CD to kids instead of only having them read from the text. Although many students have no trouble with comprehension of text, some kids can better learn to comprehend material when isolated from the actual reading of text. One other technique to help teach kids how to comprehend reading is to use acting in the classroom. Again, not all kids will respond to this, but some will. It's all about covering different methods of learning.
To Group or Not to Group
For mathematics I remember our teacher separated us by skill level. Kids that were able 
to do more advanced math worked in one area of the class while kids at a lower level worked on lower level math together. This is sometimes called accelerated or individualized math.  Others may call it a form of ability grouping.  It is an effective way of keeping advanced kids interested and motivated while not discouraging kids at a lower level.
Spiraling of previously learned material is another way to ingrain important material into the minds of kids who need repetition to really learn something important. By introducing concepts and then summarizing those same concepts every day, while building upon them in different ways, a teacher can easily emphasize what's most important. That teacher can then properly prepare their students for advanced material that is based off the foundational concepts which are repeated daily.
Remembering What You've Learned
Another very common strategy for driving learning in any course is to use Mnemonics. These are the simple association techniques sometimes that can help describe a process in one's brain. Many common mnemonics stick with kids well into adulthood – "I" before "E" except after "C". You probably still use that one to this day. The takeaway here is this. There are many different learning and teaching strategies that can be implemented in the classroom independent of student age or skill level. The trick in implementing them effectively is to choose a variety of techniques that support your material and present the information to your classroom using them all. Some kids are simply going to respond to certain teaching strategies better than others. It's your job as a teacher to cycle through various teaching methods in an attempt to reach all kids in the class.
Please share your favorite instructional strategies below in the comments!